Laundry Pickup and delivery:
Take Your Time Back!
Picked Up and Delivered at the Push of a Button.
how to Laundry Pickup and Delivery

CREATE ACCOUNT
Provide us with your email, phone number and address, and choose a password. BOOM! Step 1 Complete!
PICK A DATE
Schedule a date and time for pickup and delivery. Not home? Tell us where to grab the laundry and leave it upon return. You'll get a text when it's picked up and when it's delivered.

FILL YOUR BAGS
We provide the bags. You stuff them as full as you possibly can. Our only rule is that they must close completely.

THAT'S IT!
Laundry is returned clean, folded, and ready to go in your closets and drawers. Time savings COMPLETE! Use your extra time to do what you enjoy!
laundry pickup and delivery FAQ
Most frequent questions and answers
We are glad you asked! We'd like to meet and greet you at our first pickup. At that time we will give you the bags and let you stuff them full, on-site.
Since we charge "by the bag", you will know exactly how much this will cost when we pick up.
Our first pickup also gives us the chance to discuss delivery, including where you'd like us to leave the laundry if you aren't home when we get there.
Have a myQ garage door for your Amazon orders? You can remotely open the door when we arrive, ensuring that your laundry is secured safely in your garage!
***COVID-19 edits***
We've altered this process during the pandemic. If you'd like to stuff them while we are there, so you know exactly what you'll pay, you are welcome to do so. If not, just place what you'd like us to take outside in bags of your choice. We'll return the bags to you, along with the laundry in our fresh new bags!
We send you a text letting you know our driver has completed the last stop and is headed your way!
We price it by the bag so you will know exactly how much you pay for the service.
Most other laundry services price by the pound.  Do you know how much your laundry weighs?  Me neither.
Pricing by the bag means no surprises.  We like a surprise free transaction (and think you will too)!
Click here for our price list.
We can handle it all!  
"Twice a week pickup?"  Check.
"Once a month to help me catch up?"  Check.
"How about my airbnb property that has random visitor stays?" Just schedule a pickup for the same time the cleaners arrive. they can pass the laundry to us!
"I have no interest in regular service. I just need help now!"  Ok.  We've got that covered as well.
Not yet.
Request it if you're interested.  The more requests we get, the more likely we will add it in the future!
We do our best to read care instructions and separate your laundry into as many individual loads as necessary to ensure your laundry doesn't bleed, shrink, or otherwise decay.
Are we perfect?  Nope.  But we assure you we'll try.
Sure, you can call us and we can add the notes to your order.
Or…you will have a spot to enter notes prior to the end of scheduling online.  
That said, we think it's easiest and best to communicate through the sleeve of the bag we provide.
We go through that sleeve immediately, prior to doing your specific load.  That way, we are reading your requests at the very moment we are preparing to launder your clothes.
Have a stain you want treated?  include it in your notes. Then place items for separate service in a separate bag (grocery, etc.) within your laundry bag.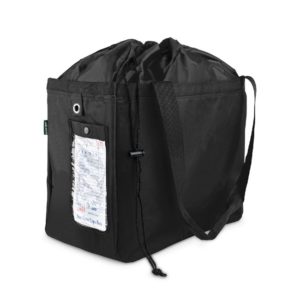 laundry pickup and delivery Pricing:
it's by the Bag
Here's your job.  Get your money's worth.  stuff it full!  as long as it closes, we'll take it!
Medium Bag
15lbs to 20lbs
2 to 3 household loads
*Additional charges below
Large Bag
25lbs to 35lbs
4 to 5 Household loads
*Additional Charges Below
Additional charges
Let us know preferences in the order notes at the end of the order!!!
Small Order (<$60) Pickup & Delivery fee: $5.00
Hang all shirts = Add $5.00
hang all SHIRTS (except t-shirts) = add $5.00
Fabric Softener = $.50/Bag
Bleach (White loads only) = $1.00/load
Other special requests?  Just ask!
Questions or Comments? Contact Us
Wanna visit our location?  Come to historic florence!
For more information and details, contact our customer service